Oh boy, am I dealing with some paint color anxiety. For the first time ever, I have to decorate a house without white trim. My pinterest board has only ever included dream houses with white trim. But I absolutely refuse to paint the beautiful wood trim throughout the house. I refuse. REFUSE.
So instead, my plan is to clean and reseal the existing wood trim and focus on paint colors that bring out the beauty and warmth. I also prefer to pick color palettes for my spaces before I paint the first room to ensure every room coordinates and flows.
In our first home, I chose the Liveable Luxe palette from Sherwin Williams, mainly because it was easy, but also because I was totally new to selecting paint colors. Liveable is a cooler palette which worked well with our 1950s home, which could handle the mod vibe I was after without limiting me to blue-grays, e.g. I could still use wood with harmony.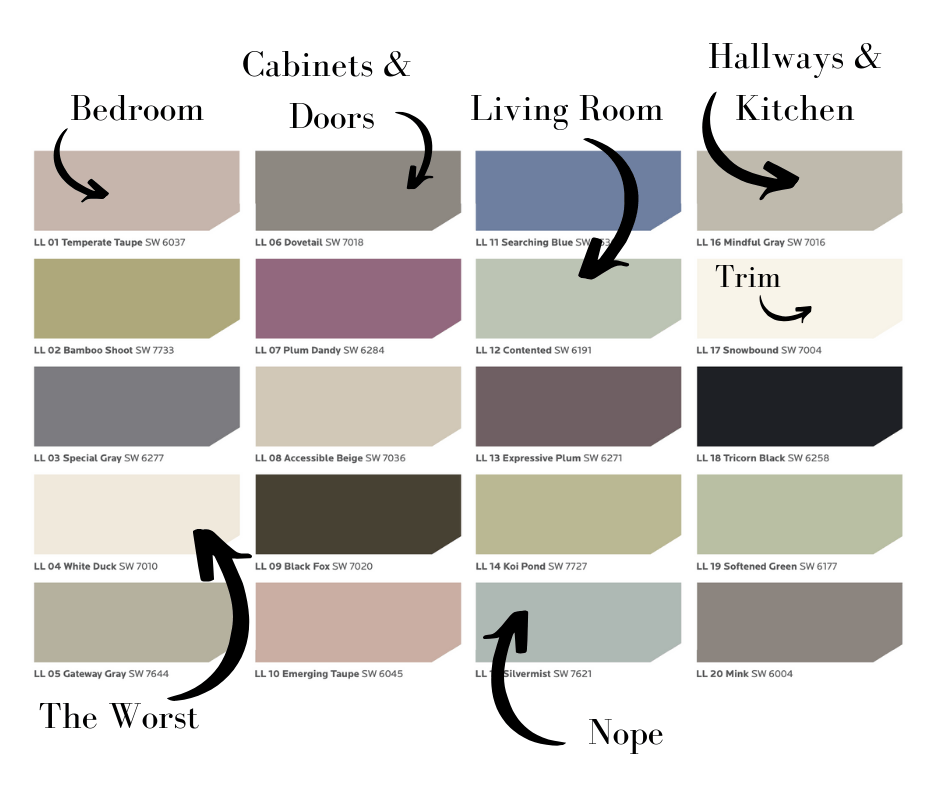 A lot of the colors turned out BEAUTIFUL and a few were less than ideal. White Duck looked like the saddest/dirtiest yellow and Silvermist was a weird sad blue. BUT Mindful Gray is now my absolutely favoritest wall color ever. It's a super warm gray that adapts to the room it's in. In some rooms it's almost purple or blue, in others it's almost brown. It's been so elegant in our current house, I'm sad I'll be losing it!
So with those colors behind me, it's time to adopt some warmer colors to keep with the warmer wood trim. I've really fallen in love with some of the colors in Sherwin Williams' Neutral Nuance palette. Here's what I'm thinking so far.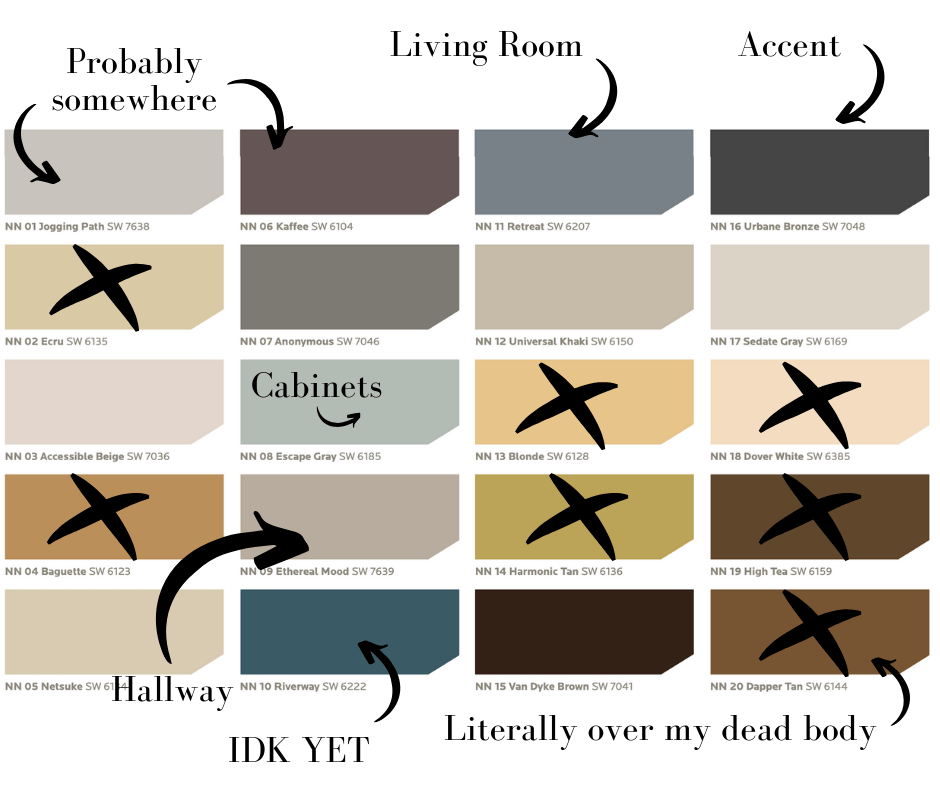 There are few colors that are just a skosh too yellow for my taste. Yellow and orange do absolutely nothing for my complexion, so I must steer clear at all costs. I even avoid standing near school buses or sunflower fields.
I'm really loving Retreat, I have a sneaking suspicion it's going to show up in various places. But we will see! Until next time!